Posts for tag: periodontal disease
By Smile Works of The Hudson Valley
October 27, 2017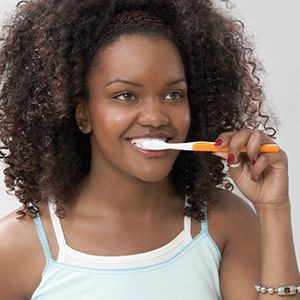 After several treatment sessions your periodontal (gum) disease is under control. But, while we may have won this battle, the war rages on. To keep an infection from re-occurring we'll have to remain on guard.
Gum disease begins and thrives on a thin film of bacteria and food particles on tooth surfaces called plaque. The infection usually begins as gingivitis, which causes the gums to become red and swollen (inflamed). Untreated it can develop into periodontitis, a more advanced form that progresses deeper into the gum tissues resulting in bone loss.
To treat the disease, we must remove all the plaque and calculus (hardened plaque deposits) we can find no matter how deeply they've penetrated below the gum line. Since the deeper it extends the more likely surgical techniques may be necessary to consider, it's better to catch the disease in its earliest stages when plaque can be removed with hand instruments or ultrasonic equipment.
The appropriate treatment technique can effectively stop and even reverse gum disease's effects — but it won't change your susceptibility. Constant vigilance is the best way to significantly reduce your risk of another episode. In this case, our prevention goal is the same as in treatment: remove plaque.
It begins with you learning and applying effective brushing and flossing techniques, and being consistent with these habits every day. As your dentist, we play a role too: we may need to see you as often as every few weeks or quarter to perform meticulous cleaning above and below the gum line. We may also perform procedures on your gums to make it easier to maintain them and your teeth, including correcting root surface irregularities that can accumulate plaque.
Our aim is to reduce the chances of another infection as much as possible. "Fighting the good fight" calls for attention, diligence and effort — but the reward is continuing good health for your teeth and gums.
If you would like more information on continuing dental care after gum disease, please contact us or schedule an appointment for a consultation. You can also learn more about this topic by reading the Dear Doctor magazine article "Periodontal Cleanings."
By Smile Works of The Hudson Valley
April 14, 2017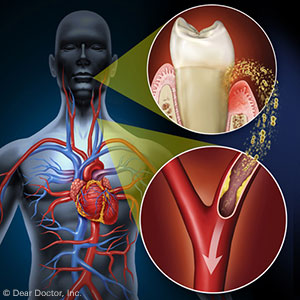 If you have periodontal (gum) disease, it's important for you to know its effects aren't limited to your mouth. A number of studies demonstrate gum disease can affect the rest of your body — and what may be going on elsewhere could likewise stimulate gum disease.
Here are 3 diseases or conditions that seem to share a link with gum disease.
Diabetes. This chronic disease results from the body's inability to interact properly with insulin, the hormone necessary for turning glucose (sugar) into energy, or producing enough of it. There's clear evidence that having diabetes increases your risk of gum disease and vice-versa. If you have diabetes, it's important that you keep it under control for your gum's sake as much as for your overall health.
Cardiovascular disease. Like diabetes, this group of heart and blood vessel diseases has a related characteristic with gum disease: inflammation. This natural function of the immune system limits tissue damage caused by disease or injury. But in both CVD and gum disease, inflammation can become chronic and itself cause damage. Further, some types of bacteria associated with gum disease can contribute to a higher risk of CVD. Minimizing gum disease occurrence with good oral hygiene could positively impact your risk of CVD.
Pregnancy. While certainly not a disease, pregnancy does trigger hormonal changes in the mother that in turn could elevate her risk of gum disease, particularly pregnancy gingivitis. Not only does this pose problems for the mother's teeth and gums, some studies connect gum disease to the increased possibility of early, pre-term birth. A sharper focus on dental care during pregnancy not only benefits the mother but may also be important for the health of the baby.
These aren't the only conditions that can be affected by gum disease: others like osteoporosis, respiratory disease or rheumatoid arthritis also share links with the disease. If you have any systemic condition like these, it pays to be extra vigilant in preventing and treating gum disease.
If you would like more information on periodontal (gum) disease, please contact us or schedule an appointment for a consultation. You can also learn more about this topic by reading the Dear Doctor magazine article "Good Oral Health Leads to Better Health Overall."