Posts for tag: orthodontic treatment
By Smile Works of The Hudson Valley
August 09, 2018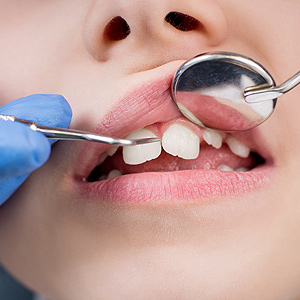 Overbites, underbites, crossbites—these are just a few of the possible malocclusions (poor bites) you or a family member might be experiencing. But no matter which one, any malocclusion can cause problems.
Besides an unattractive smile, a malocclusion makes it more difficult to chew and to keep the teeth and gums clean of disease-causing bacterial plaque. Thus correcting a malocclusion improves dental health; a more attractive smile is an added bonus.
This art of correction—moving teeth back to the positions where they belong—is the focus of a dental specialty called orthodontics. And, as it has been for several decades, the workhorse for achieving this correction is traditional braces.
Braces are an assembly of metal brackets affixed to the teeth through which the orthodontist laces a metal wire. The wire is anchored in some way (commonly to the back teeth) and then tightened to apply pressure against the teeth. Over time this constant and targeted pressure gradually moves the teeth to their new desired positions.
The reason why this procedure works is because teeth can and do move naturally. Although it may seem like they're rigidly set within the jawbone, teeth are actually held in place by an elastic tissue network known as the periodontal ligament. The ligament lies between the tooth and bone and keeps the tooth secure through tiny fibers attached to both it and the bone. But the ligament also allows teeth to continually make micro-movements in response to changes in chewing or other environmental factors.
In a sense, braces harness this tooth-moving capability like a sail captures the wind propelling a sailboat. With the constant gentle pressure from the wires regularly adjusted by the orthodontist, the periodontal ligament does the rest. If all goes according to plan, in time the teeth will move to new positions and correct the malocclusion.
In a way, braces are the original "smile makeover"—once crooked teeth can become straight and more visually appealing. More importantly, though, correcting a poor bite improves how the mouth works, especially while eating, and keeping things clean. A straighter smile isn't just more attractive—it's healthier.
If you would like more information on correcting misaligned teeth, please contact us or schedule an appointment for a consultation. You can also learn more about this topic by reading the Dear Doctor magazine article "Moving Teeth with Orthodontics."
By Smile Works of The Hudson Valley
January 14, 2015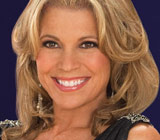 Everyone knows Vanna White as the elegant co-host of the popular game show Wheel of Fortune. But here's one thing you may not know: White is listed in the Guinness Book of World Records as television's most frequent clapper, with an average of 720 claps per show — that's over 28,000 per season! And here's something else: the star with the megawatt smile wore braces as a kid, and she's not too shy to talk about it.
"I only had to wear them for a year and it was a good experience for me," she told an interviewer for Dear Doctor magazine. But when it was time for her son to get them, White noticed something different. "We used to have those silver bands that went all the way around each tooth, and they don't have that anymore. It is fascinating to see how far they have come."
We're glad she noticed! In fact, orthodontic appliances have advanced a good deal in the past decade or so. Instead of using metal bands, brackets holding the wire part of braces are now typically attached directly to the teeth with a dental adhesive. For an even less obtrusive look, ask about using colorless brackets instead of metal ones — that way, the only part that's clearly visible is the thin wire itself. And in some situations, braces can be placed on the lingual (tongue) side of the teeth, making them all but invisible.
Another type of nearly invisible appliance is the clear orthodontic aligner. The aligner system consists of a series of precision-made transparent "trays" that fit over the teeth. Each tray is worn for a few weeks, and each moves your teeth by a small amount; together, they can help correct mild to moderate orthodontic problems. And the best part — they're really hard to notice! That makes them perfect for both adults concerned about a "professional" look, and image-conscious teens.
So if you're a TV star — or if you'd just like to have a brighter and better smile — it's never too late to get started! If you would like more information about orthodontics, please contact us for a consultation. You can learn more in the Dear Doctor magazine articles "The Magic of Orthodontics" and "Clear Orthodontic Aligners."