Posts for: January, 2022
By Smile Works of The Hudson Valley
January 20, 2022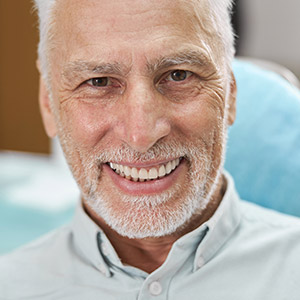 One day, you lose one… followed by another…and then another. And then, after years of dental disease, you finally lose all your remaining teeth.
But between the first tooth lost and the last, years or even decades could pass. Individuals in the past caught in this downward spiral often decided the cost of continually upgrading their restorations with each lost tooth was simply too much. Instead, they opted at some point to have their remaining teeth extracted, even relatively healthy ones, to make way for full dentures.
That's still an option you might one day want to consider. Today, though, you have another alternative: With the help of dental implants, you can easily update your restorations with gradual tooth loss and keep more of your natural teeth longer. And keeping them longer is often the best scenario for maintaining optimum oral health.
Most people are familiar with dental implants as single replacements for individual teeth. It's a straightforward application. A dentist imbeds a titanium metal post into the jawbone at the missing tooth site, to which they later attach a life-like crown.  Over time, the titanium post attracts new bone growth, resulting in enhanced durability for the implant, while also helping to reduce the bone loss that typically occurs after losing teeth.
But implants can also be used to support more traditional restorations like bridges or partial dentures. When used in that manner you only need a small number to support a restoration for multiple teeth, a much more affordable method than an individual implant for each tooth. And with planning and forethought, earlier installed implants could be incorporated into the next phase of restoration.
This helps make the process of updating restorations more manageable and affordable, while also prolonging the life of your remaining teeth. And should the time come when you lose all your teeth, implants can support a full fixed bridge or a removable denture. Including dental implants in your ongoing treatment strategy can pay dividends toward maintaining your best oral health.
If you would like more information on the many applications for dental implants, please contact us or schedule an appointment for a consultation. You can also learn more about this topic by reading the Dear Doctor magazine article "Replacing All Teeth But Not All at Once."
By Smile Works of The Hudson Valley
January 10, 2022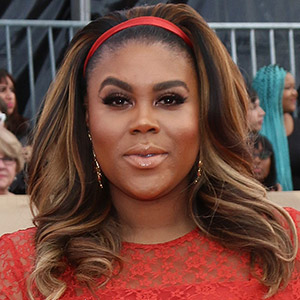 Nina Parker, the host of Love & Hip Hop for six seasons, is now busy with the new game show Blockbusters and her own talk show The Nina Parker Show. But even with a full plate, she took time recently for some personal care—getting a new smile.
Parker's fans are familiar with her noticeable tooth gap. But a video on TikTok in February changed all that: In the video, she teasingly pulls away a mask she's wearing to reveal her smile—without the gap.
Parker and other celebrities like Madonna, Michael Strahan and David Letterman are not alone. Teeth gaps are a common smile feature, dating back millennia (even in fiction: Chaucer described the Wife of Bath as being "gap-toothed" in The Canterbury Tales).
So, what causes a tooth gap? Actually, a lot of possibilities. The muscle between the teeth (the frenum) may be overly large and pushing the teeth apart. There may be too much room on the jaw, so the teeth spread apart as they develop. It might also have resulted from tongue thrusting or late thumb sucking as a child, influencing the front teeth to develop forward and outward.
A tooth gap can be embarrassing because they're often front and center for all the world to see, but they can also cause oral health problems like complicating oral hygiene and increasing your risk for tooth decay. They can also contribute to misalignment of other teeth.
Fortunately, there are ways to alleviate a gap. One way is to move the teeth closer together with either braces or removable clear aligners. This may be the best approach if the gap is wide and it's contributing to misalignment of other teeth. You may also need surgery to alter the frenum.
You can also reduce less-pronounced gaps cosmetically with dental bonding or porcelain veneers. Bonding involves applying a type of resin material to the teeth on either side of the gap. After some sculpting to make it appear life-like, we harden the material with a curing light. The result is a durable, tooth-like appearance that closes the gap.
A veneer is a thin wafer of porcelain, custom-made to fit an individual patient's tooth. Bonded to the front of teeth, veneers mask various dental flaws like chips, deformed teeth, heavy staining and, yes, mild to moderate tooth gaps. They do require removing a small amount of enamel on the teeth they cover, but the results can be stunning—completely transformed teeth without the gap.
Getting rid of a tooth gap can be a wise move, both for your smile and your health. You may or may not take to social media to show it off like Nina Parker, but you can feel confident to show the world your new, perfect smile.
If you would like more information about treating teeth gaps and other dental flaws, please contact us or schedule a consultation. To learn more, read the Dear Doctor magazine article "Space Between Front Teeth."